This weekend we had the pleasure of meeting Uno (T. Double or Nothing) again after more than a year since he moved to Finland!
And boy were we happy with his development!
He was travelling with his owner Jenni to Nordic Dog Show in Gimo (SWE) and then to the Norwegian Lagotto Speciality Show, for how should he else make his debut? He is double or nothing after all..!!
He got excellent both days, but sunday was surely the fun-day this weekend!
Uno won a big junior class with 8 males and on top of that he ended up as 3rd best male with R-CAC!! Judge: Rosa Agostini, Italy.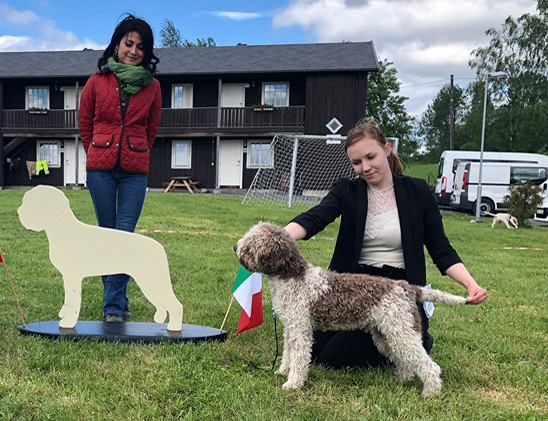 We took the chance to meet Uno in Gimo of course, how could we not?
But the proud breeders stayed home from Norway, as we are waiting for some new TufflaZ-babies soon!
But in Gimo we had the pleasure of showing a breeders group with four different combinations, from litters A to D 🙂
So to sum it up; a very happy weekend!! And now we just keep our fingers crossed for this lovely lady and what's to come <3