I helgen styrde jag (Anna) och Roza kosan söderut, med oss hade vi två underbara Järbotjejer vid namn Therese och Flizan. Vi hade siktet inställt på Danmark och Herning i två dagar. På vägen plockade vi upp Enzo i Falkenberg, matte och lillebror Vinzi fick stanna hemma.
Vi har haft en fantastiskt kul helg och på lördagen stod Enzo (T. Atteso) som 2a bästa hane och tog danskt CERT och får därmed titulera sig även DKUCH. På söndagen slutade Enzo som 4e bästa hane.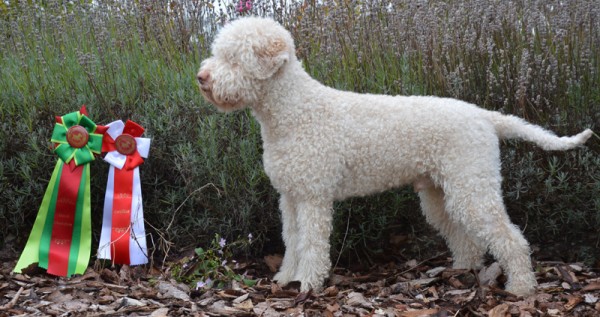 Vi bjuder på lördagens kritiken av domare Ralph Dunne:
Excellent dog standing in profile, gives the appearance of strength, mobility and very confidence, great straight front legs, lovely shoulder placement, very firm topline on the move, excellent condition, moved very well.
Roza fick excellent på lördag och ett very good på söndagen.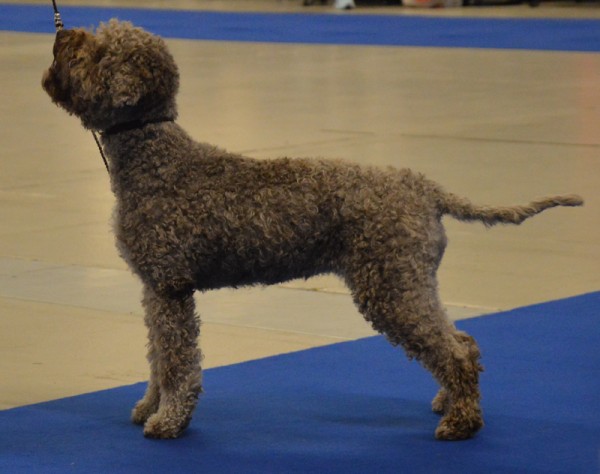 Vi bjuder på hennes lördagskritik också:
A bitch with an excellent head and expression, very alert, good shoulder placement, a good coat, moves very well with great drive and in good hard condition. Would just like a bite more of her.
Vi tycker liten och naggande god i alla fall! 🙂 Tyvärr avslutade Roza helgen med att slita bort en klo och är numera klädd med strumpa för nyfödda. Det är inte lätt att vara en för alert liten hund.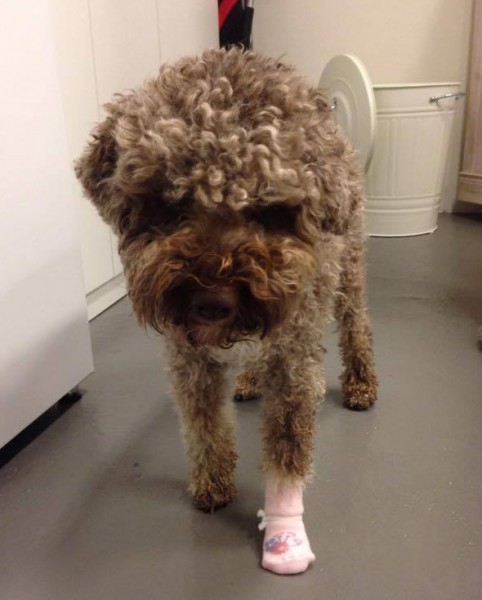 Helgen bjöd ju också på en chans för mig att få klämma och känna på en 6 månaders valp som jag inte sett sedan flytten, nämligen Vinzi (T. Buona Vincitore). Där tycker jag mig känna en hel del fina kvalitéer, ska bli spännande att se hur han fortsätter att utvecklas.
Ett stort tack till Therese och Flizan för trevligt sällskap, ni var sååå snygga i ringen. Detta måste vi göra om!